I've only been once before and it was over four years ago, but once again, I am about to embark on a journey of a lifetime and I can't wait. There was a large part of me that didn't think I'd ever be back here.  
robe, slippers, warm socks,
I had a relatively good time the first time around, although I had no clue what to expect and nothing to compare it to. All I remember about my last visit was feeling equal parts petrified and excited and so much love.

hair dryer, hair ties, face wash, make up bag,

I pulled up my old check list as I tried to recall what I brought along last time, what I actually needed and what I could have used but didn't have.
favorite snacks, phone charger, books and magazines for any downtime,
I had friends remind me and did some research on the Internet.
important documents (health insurance card, per-registration papers, birth plan), pen and paper, prescription medications,

It's a rare occasion when you don't know exactly when you'll be leaving or how long you might be staying.
mementos from home, a present for big brother, my own pillow,

Where I'm going, there is no need for a reservation, ticket or passport. Turns out  my destination is just 2.58 miles away from my house, but this is a trip that will change my and my family's lives forever. I'm ready!

and one very special going home outfit.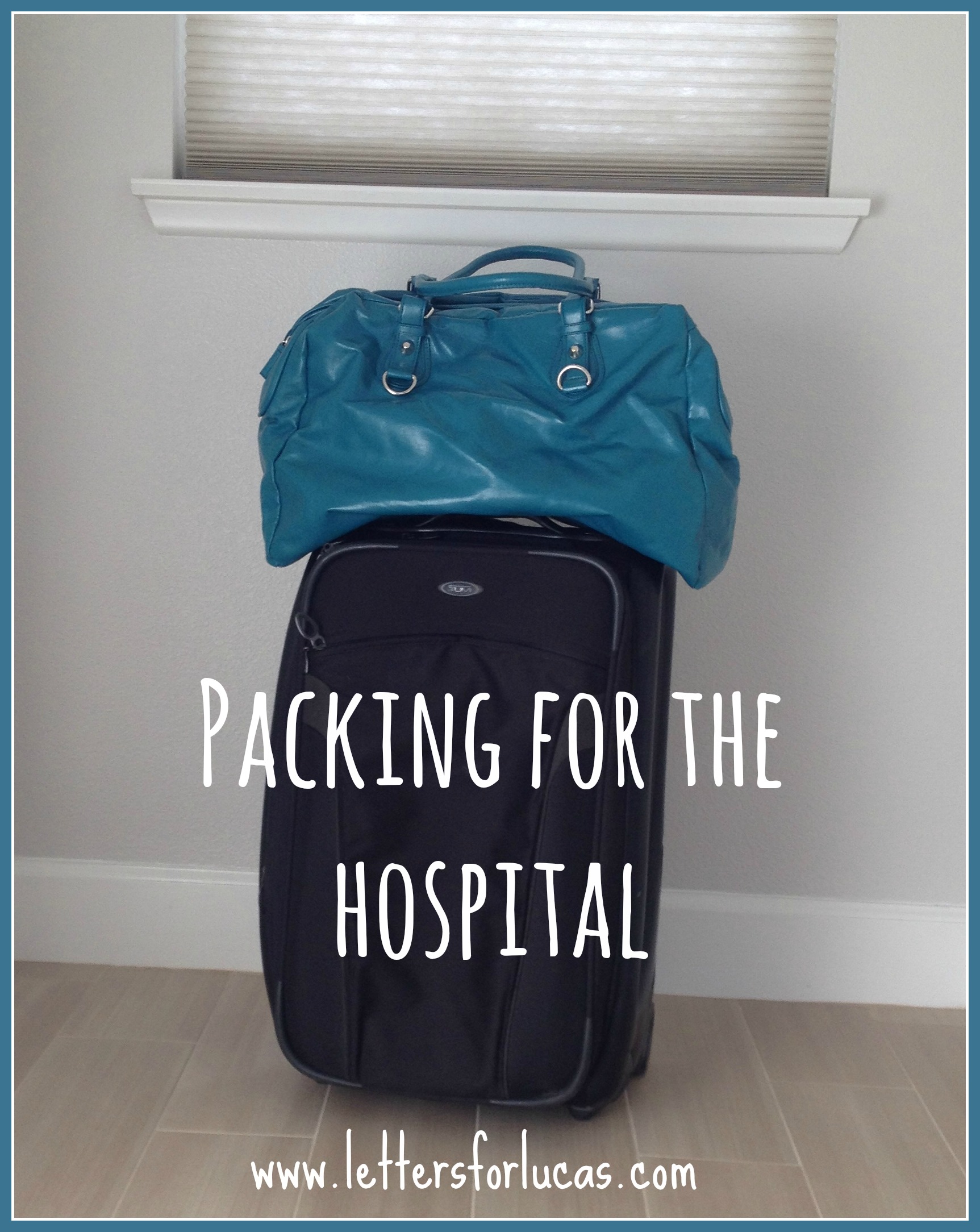 Related Posts: