Lola met her cousins, my husband's sister's children over the Easter weekend  and although parents are told not to compare their children with each other, it's just too fun not to! Especially when it's a photo comparison.
On the left is Lucas in September, 2009, he was 3 months, 3 days old and on the right is Lola on Sunday at 2 months, 21 days. Almost two weeks apart in age.

Incidentally, Annabelle on the left was 8 and Francesca was 6. I have loved watching them grow up too. I have known Annabelle since she was 2 and Francesca her whole life. They are wonderful with my children.

Too enamored with Francesca, Lola would have nothing to do with the camera and of course, I had to get a shot with Lucas too.
Since she was born I have thought Lucas and Lola look a lot alike with Lola being a daintier more feminine version of Lucas. What do you think?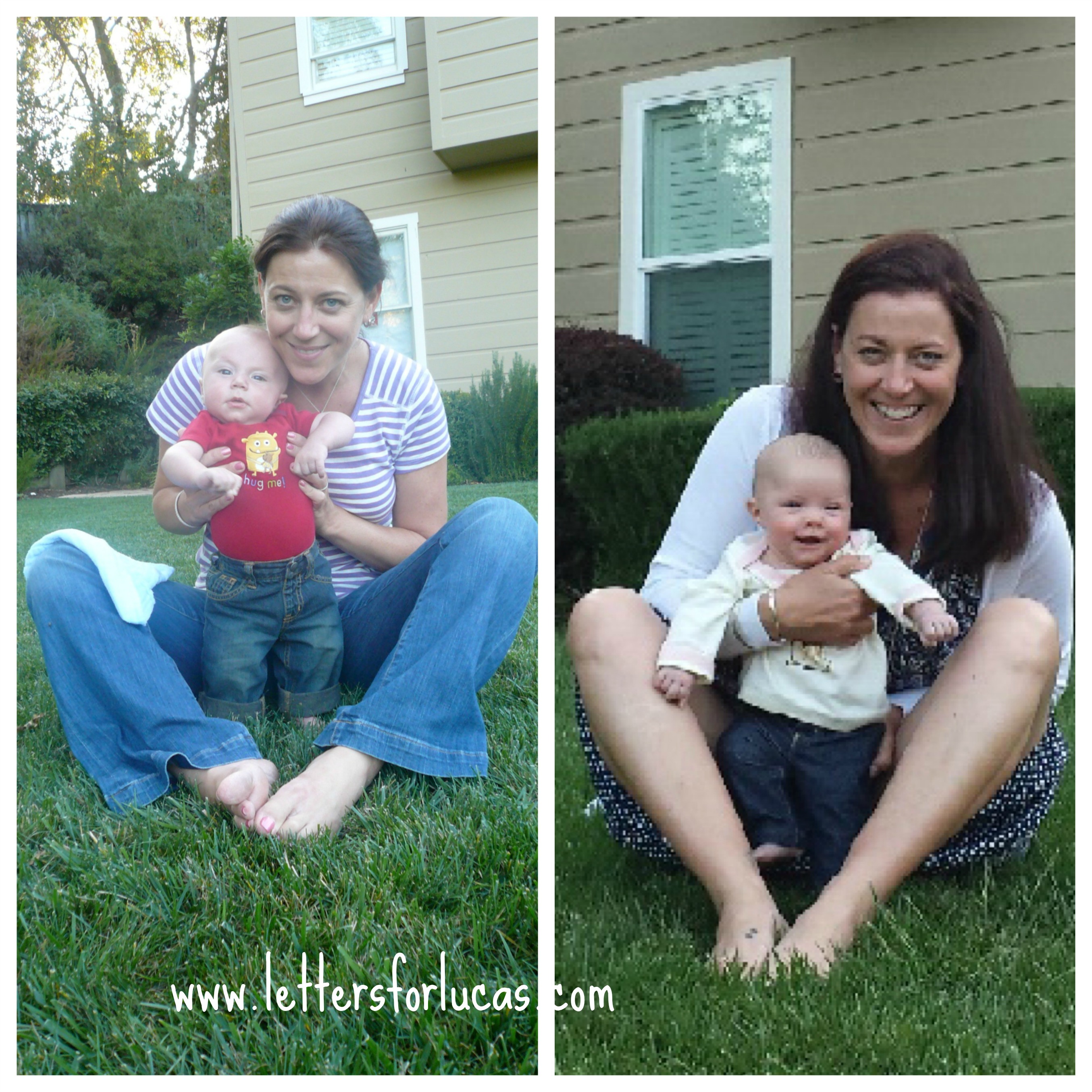 Related Posts: