I love everything about being pregnant except being sick.
Okay, nobody enjoys being sick, but I especially do not enjoy being sick. In fact, I hate it!! I don't have time for anything that slows me down. Not now. Not ever. Well, especially not now… this is critical Mommy/Lucas bonding time and I need to be on my A-game, do my share of packing (we move in 11 days!) and rock my third trimester.

Being sick sets me back.
Being sick turns me into a not nice person.
Being sick sucks.

Being sick and seven months pregnant really sucks.
Being sick, seven months pregnant and not able to take anything stronger than Tylenol or Robitussin and having a preschooler, REALLY, REALLY sucks!!
I am not a good sick person, if there even is such a thing.
I am currently battling my THIRD cold/flu/yuck in two months and I got a flu shot. A lot of good that did me, but my OB would not let me leave her office without one. She also made me promise that my husband and son would get one too. They did and they haven't been sick.
So unfair.
Ugh.
This is what my last five days have looked like: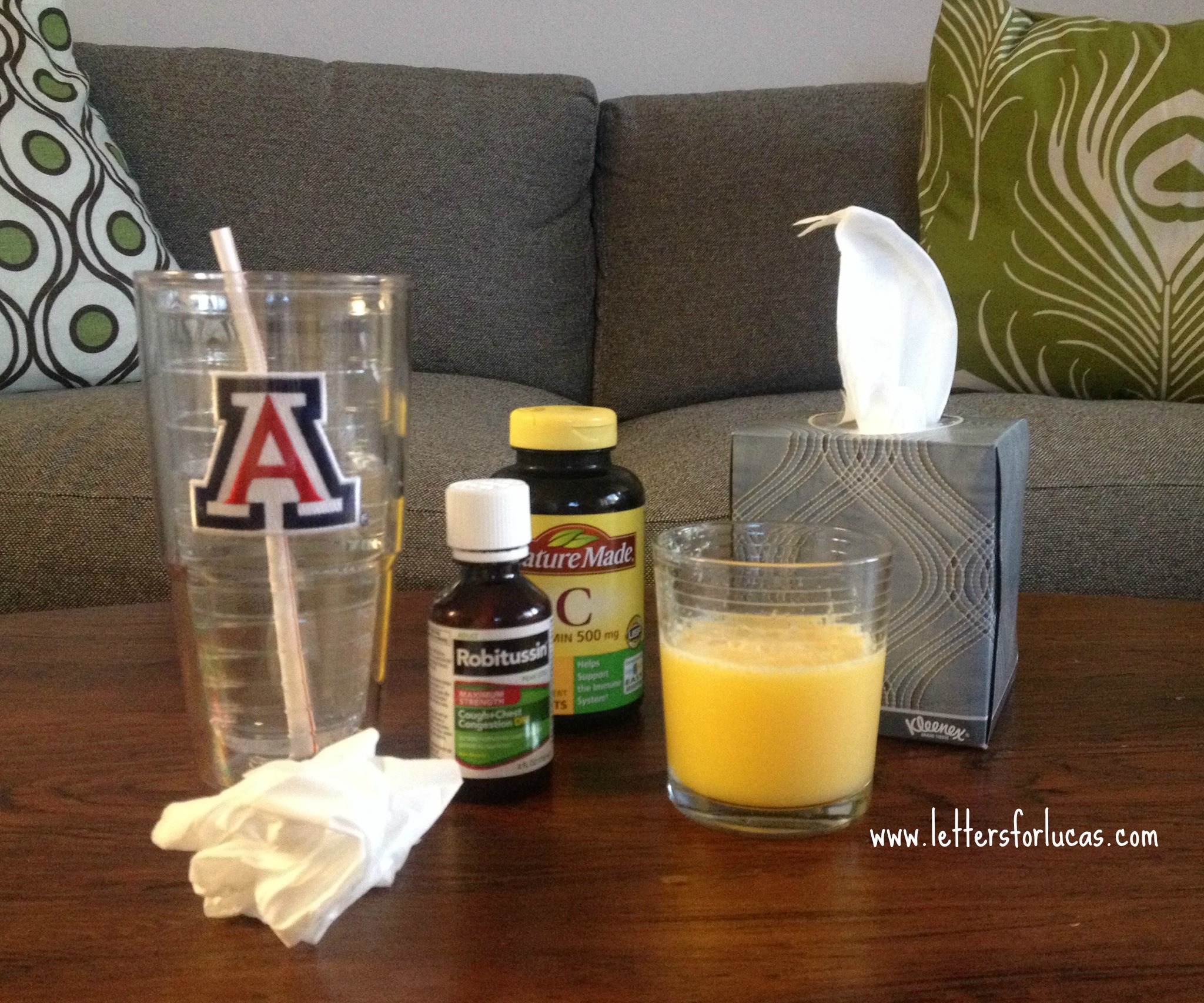 I'm not looking for any sympathy or anything.
_________________________________________________________________________________
Day 11: I am grateful for veterans, for they are responsible for all of the freedoms we enjoy today. #30daysofgratitude

Related Posts: