I wanted another baby, but got a puppy instead.
I have often wondered what the hell I was thinking!

Lucas helped name him Charlie Pasta.
This dog.
This beautiful dog and I first locked eyes when Charlie was just 23 days old. Back then he was named Logan (he is so NOT a Logan). He came home with us 45 days later and has been a bona fide member of our family ever since. Charlie has tested my patience in more ways than my son and I am not kidding. There have been many days that this dog was lucky to live through.

Puppies are a lot of work and this particular breed is no different. Brittany's are equal parts energetic, cute and smart. I am really wishing I had known how energetic! As a bird dog, Charlie is always on high alert sniffing out EVERYTHING!! He has a difficult time relaxing, loves having a task, enjoys taking very l o n g walks and his favorite place to be is in the center of our king size bed; on the sheets not on the comforter. Watching him pull the comforter down is hilarious.

I like to compare Charlie to an obsessive boyfriend, always wanting/needing to be right by my side. I like him laying under my feet as I write, but often will trip over him the second I get up because he will too.

Charlie Pasta loves Lucas, tolerates me and ADORES my husband. Yeah, the guy that refused to get a dog has a canine BFF.

I've written about Charlie Pasta before here and here and here and have posted tons of photos all over the interwebs.

I can't believe our puppy turns a year old on June 1. You better believe there will be a dog-friendly cake, lots of treats and pats, a new chew toy or two and if he's lucky, I'll pull the comforter back for him.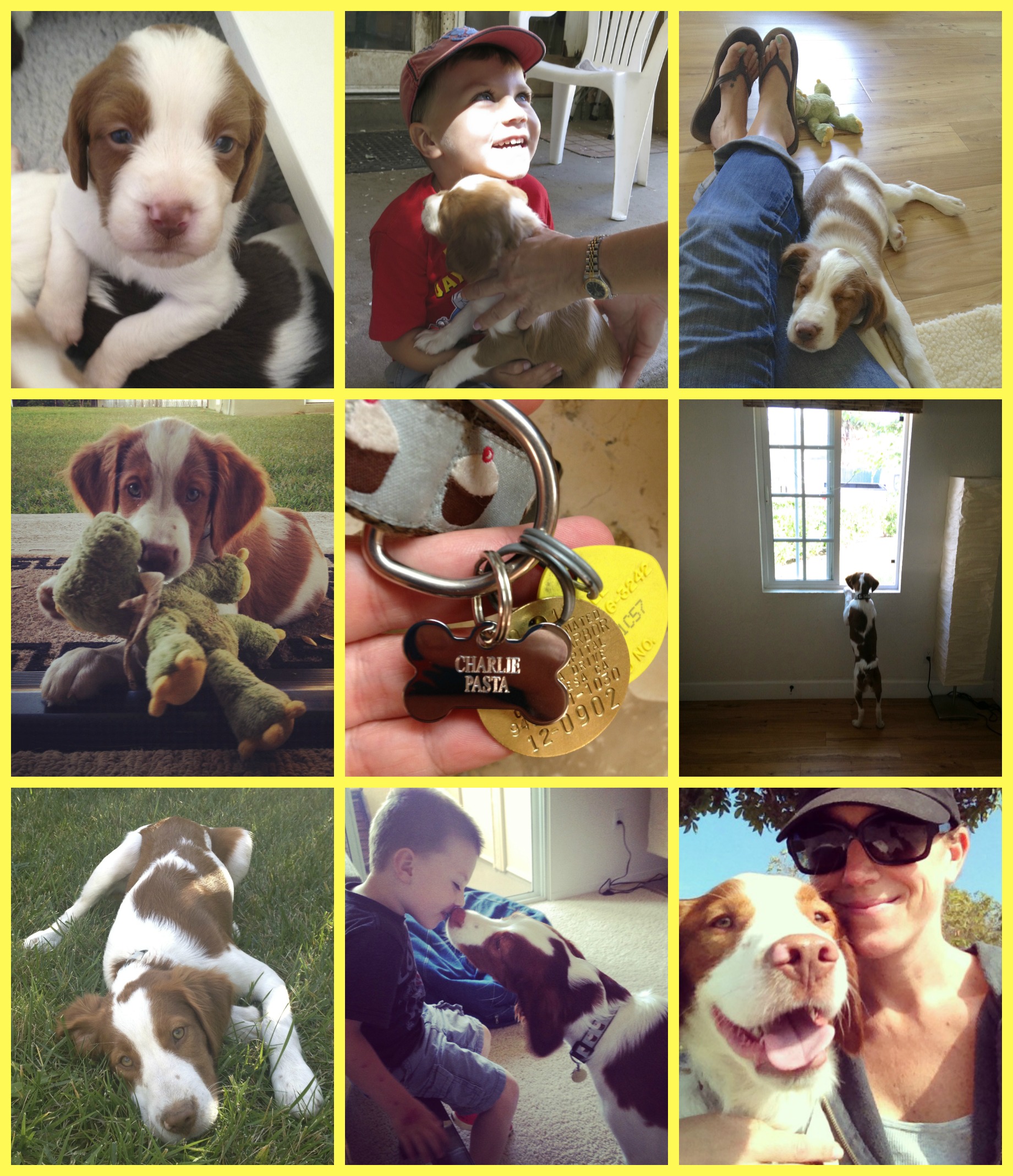 This post was written for Mama Kat's Writer's Workshop Prompt #1: Introduce a pet. 
Related Posts: